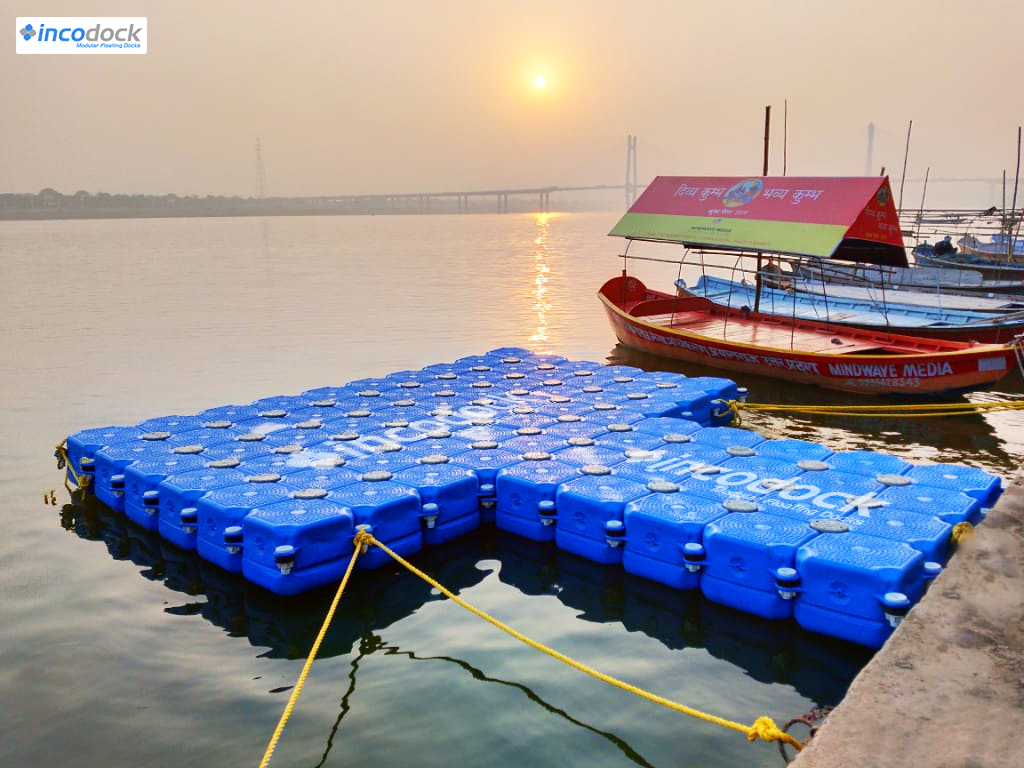 A floating boat dock is an excellent way to secure your boat when it's not in use. It is the perfect mooring system for your boat, where the floating raft-like construction is fastened with stretchy cables to the pilings on the sea floor. This article will enumerate the benefits of owning a floating dock.
Floating docks are buoyant and flexible –in comparison with stationary boat docks. Consequently, this helps the floating boat dock to ride the waves with your boat better than the stationary ones. In a storm, a boat tends to get tossed around a stationary dock; it may slam into the dock causing immense damage to your boat, to the dock or to both. You can circumvent this problem by owning a floating dock. The elasticity of the floating dock also exerts lesser stress on your lines and cleats.

Stepping on and off a floating boat dock is so much more convenient – this is due to the fact that the distance between the boat and the dock stay about the same, despite varying water levels.

A floating dock does not go under water during a storm - a stationary dock tends to sink during a storm, tearing off decking and giving rise to under water debris which is known to harm the hull and outdrive, as well as trigger other problems.

It makes complete sense to own a floating docks if your location experiences major vertical water movement – a floating boat dock will ride up and down with the changes in the level of the water. In fact, they are strongly advocated by the navy and coast guard in hurricane-bound areas.

Easy to install and very reasonable - the basic floating docks are delivered fully assembled, whilst, others can be assembled easily. Installing a basic floating dock does not call for the proficiency of a marine contractor or the use of speciality equipment; thus, setting up a floating boat dock is usually not at all expensive.

Easy Maintenance - floating boat docks are made from rather low-maintenance materials, such as polyethylene. You can install it and use it right away. It is also very easy to clean.

Floating Docks are Modular - Modular floating docks can be easily expanded and are sold in sections. By making use of connectors, sections of the dock can be put together like building blocks allowing you to configure and reconfigure the floating boat dock.

Trouble-free Removal - don't fret about your floating dock getting damaged during a storm or hurricane. Floating docks can be removed effortlessly from the water and placed in a safe storage area.
We offer you excellent quality modular floating docks which are flexible, easy to install, reliable and long-lasting. We fashion custom designs which will optimally suit your requirements. Our floating docks allow you to securely moor all types of boats and watercrafts. Our docks and platforms are flexible and can be set up and configured in any shape you want. We also proffer a wide array of accessories to make your boat dock the best dock for leisure and commercial use. Our system helps you to create your own design to fit your personal preferences and our proficient consultants and engineers will help you install your floating dock efficiently and well.