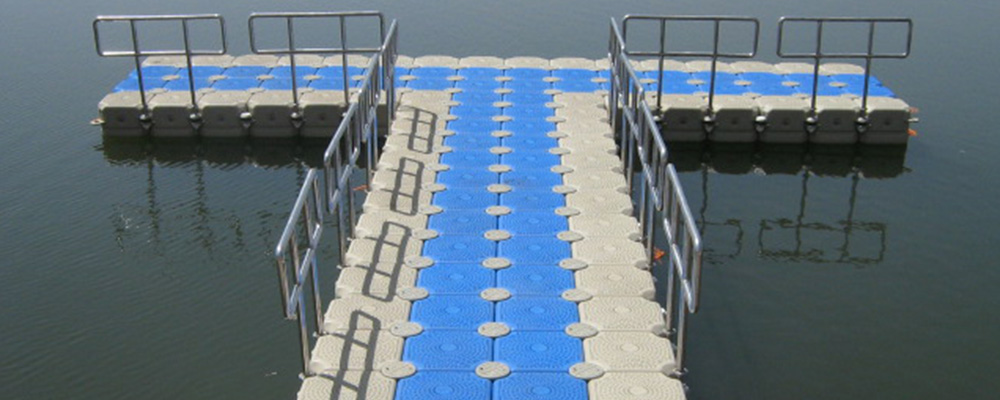 Our Modular Jetties are great marine docking solutions for boats of all sizes.
You can create a simple docking system to accommodate personal watercrafts (aka Waterscooters, JetSkis), kayaks, RIBs etc. as well as longer & wider docks for larger speedboats and even yachts.
Designing a dock with our modular blocks is up to imagination. Below are design examples:
T-Shape – T-Shaped Floating Systems are mostly used in rivers to avoid unnecessarily extending the dock outward into the water. Such docks allow large spaces for docking multiple small yachts or boats on all 3 sides.

Straight or Curved Shape – Straight Shaped Floating Systems keep costs and complexity to a minimum with multiple mooring locations along their path. They can also follow a curvature if required.

U-Shape – U-shaped Floating Systems provide boarding access to boats from both sides.

L-Shape – Similar to a T-shape Floating System, L Shape floating systems create 3 spaces for docking boats.
Read more about application Of Incodock Floating Dock